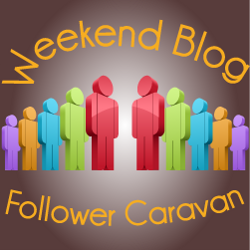 It's time for another round of the Weekend Blog Follower Caravan and for this week, it's about getting more email subscribers. This blog is participating since it will be an excellent opportunity to have its much needed email subscribers.
Just fill up the form that's on my sidebar and you'll get the latest updates from this blog. Leave a comment on this post with the email add you used to subscribe. Don't forget to confirm your subscription, okay ?
Weekend Blog Follower Caravan is a simple online blogger-helping-blogger weekly meme. It was designed for bloggers to help each other in terms of blog followers either through Google Friend Connect and email subscribers.
Have a great week, everyone !