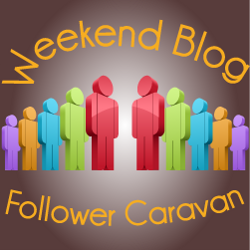 It's the weekend once again and it's time for another edition of the Weekend Blog Follower Caravan. I participated last week and I have just finished following everyone thru GFC. For this week, it's about gaining more Twitter followers.
Please leave a comment on this post if you have followed me on twitter. Leave your twitter username so that I follow you back.
The sponsors for this week's WBFC are Mom Shares and Green Home Elements.
Weekend Blog Follower Caravan is a simple online blogger-helping-blogger weekly meme. It was designed for bloggers to help each other in terms of blog followers either through Google Friend Connect and email subscribers.
Enjoy your weekend !