It has been raining here since last night and based on the weather forecast for this weekend, we'll be expecting more rain. It was actually raining hard early this morning and I was a bit apprehensive about having to send the kids to school. But since there aren't any announcement regarding the suspension of classes, we went through our regular routine and made sure that the kids left for school in time. I just made sure that our eldest left earlier than usual because we are anticipating the traffic that the heavy rains may have caused. Good thing though that the rain has stopped (at least for now).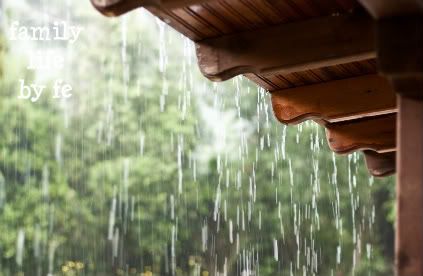 The kids are actually making plans on what they want to do this weekend (aside form watching basketball or listening to their favorite songs) We may have a movie marathon at home since we also have a couple of movies that we want to see. I may even find some time to catch up on my reading. ( I have been meaning to finish the book Beautiful Creatures before seeing the movie but I haven't had the time to do so). Good thing we didn't have any appointment for this weekend and we don't have to go out and be on the road.
Have a fun and safe weekend!