This is my entry to the Techie She Lucky Blogger Weekly Giveaways Week 20. This week's prize is $10 from Swexie of Khakiness.
One of the things I was able to accomplish today was that I was finally able to finish preparing the postcards that I'll be sending out this week. I have always been looking forward to receiving postcards from online friends since I started collecting postcards. I truly appreciate the efforts that they make in sending me postcards. I'm truly lucky to have found sweet and thoughtful friends like them online.
Anyway, here are the postcards I'll be sending out this week: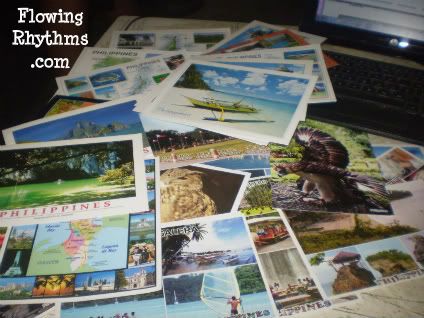 Have a great week, everyone !