Browsing Category: "meme"
This is my entry to Techie She Lucky Blogger Weekly Giveaways Week 15. This week's prize is $10 paypal credits from Sheryl of Contest Fan.
Last month, I was lucky enough to win a couple of prizes from some of the online contests that I participated in. I have won gift packs and Paypal cash from these contests.
One of the online contest that I was lucky enough to win was JanzCrystalz Handcrafts' Pasko sa Agosto Swarovski Ruby Bracelet Giveaway.
I was so excited when it was delivered to me a couple of days ago. I wanted to wear it (including the matching earrings) at home but my son said that I should just keep it its box in the meantime because I may lose it since I do a lot of things at the same time that I might misplace them. Well…. I guess my son knows me well. Anyway, both the bracelet and earrings are made meticulously and I love the colors, too. I plan to wear the bracelet to church this Sunday.
Interested in seeing more of their products? Visit their blog or like their Facebook fan page and I'm sure you'll see something that you may want to buy for yourself or give as gifts this Christmas or for any other important occasion for that matter.
Thanks again, JanzCrystalz Handcrafts !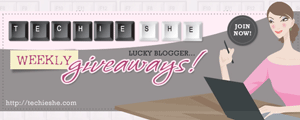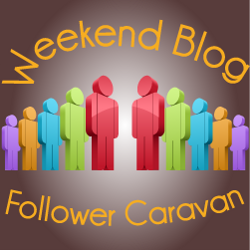 It's the weekend once again and it's time for another edition of the Weekend Blog Follower Caravan. I participated last week and I have just finished following everyone thru GFC. For this week, it's about gaining more Twitter followers.
Please leave a comment on this post if you have followed me on twitter. Leave your twitter username so that I follow you back.
The sponsors for this week's WBFC are Mom Shares and Green Home Elements.
Weekend Blog Follower Caravan is a simple online blogger-helping-blogger weekly meme. It was designed for bloggers to help each other in terms of blog followers either through Google Friend Connect and email subscribers.
Enjoy your weekend !
This is my entry to Techie She Lucky Blogger Weekly Giveaway Week 7. This week's prize is one year free blog hosting from Ma Belle of Success Box.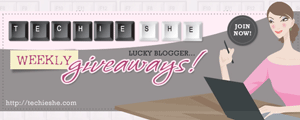 It's another week for this fun meme and I must admit that since I started participating about three weeks ago, I always look forward to joining and giving my thoughts on the 'word of the week'.
For this week, it's about 'success'. Success can mean a lot of things to different people. One person's view of success may mean entirely different to another person. As a parent, I'm sure that most of you would agree that our success as a parent may be measured by how we have raised our children. We want them to have the proper set of values that will help them become productive members of our society. Personally, I want to see my children finish college, pursue a career they want and live a comfortable life. It may be a long process but I know that with God's guidance, anything is possible.