Archive for November, 2012
Yard signs are cost effective marketing tools that you can use to advertise your business or promote the property that has been put up for sale. Listing a home not just involves taking care of the paperwork and making sure that the property is in good condition but it also means you have to effectively advertise your property so that you'll have a greater chance of finding a buyer at the soonest possible time.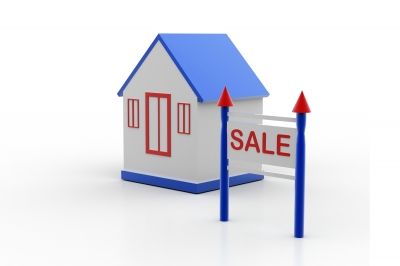 Design should be a major consideration when choosing the appropriate yard sign. Although you may put as many details as you want, you have to choose which ones to include on the actual yard sign because you don't want those who will see your sign to be overwhelmed with all the information they see. You also have to keep in mind that the more text you want to put in the sign, the smaller they would be because they have to fit the actual sign. You may end up with very huge yard sign that covers most of the front yard if you want the text of your sign to be big. Choose a color combination that is pleasing to the eyes and one that will not distract passing motorists. A short but direct message that can be easily understood is more preferable. Don't forget to put the essential contact information so that potential buyers or customers will have a way of getting in touch with you.
Your yard signs can also be professionally designed and manufactured if you are not too keen on making one on your own. There are companies that design, print, and manufacture yard signs that are being used by real estate firms, insurance companies, builders and contractors and other similar companies that are always in need of such items. Aside for real estate signs, they also offer safety signs, banners, construction signs and even custom yard signs. They can help you in coming up with the design that will create the most impact and attract the right kinds of customers for your business or buyers for the property that you are trying to sell. You can even choose to have it customized so that your yard sign will have a unique design that cannot be found on any other property.
*This is a sponsored post for Lowen Sign Company, however, all the points and views are my own.
Image courtesy of renjith krishnan at FreeDigitalPhotos.net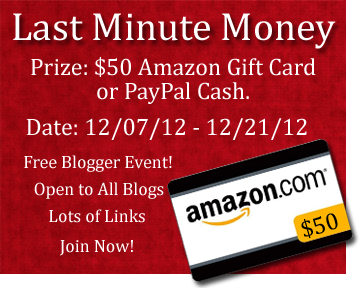 Prize: $50 Amazon Gift Card or PayPal Cash
Date: Friday Dec 7th 6pm – Friday Dec 21st at 11:59
For More Details – Bloggers Wanted: Last Minute Money
Although shaving has been a part of most men's grooming routine for years, not all of them are able to achieve the perfect shave that they want. Aside from not knowing the proper shaving technique, some men are also not using the right tools for shaving that is why most of them would end up dealing with skin irritation, razor cuts, redness and ingrown hair.
A shaving kit that contains all the shaving essentials that one needs is important in order to achieve that perfect shave. The usual shaving kit includes a quality razor, shaving cream and moisturizer. A face wash can also be included to better prepare the skin before shaving. The blade will also glide more smoothly against your skin if you prepare your skin before shaving. Avoid using razors with dull blades because they are the major cause of skin irritation and razor cuts. When you have to shave repeatedly because of your dull razor, you are most likely to have cuts and redness on your face. It is not only unsightly but can also lead to infection if proper treatment is not acquired. Although disposable razors are cheaper and are readily available, using high quality razor is still encouraged. You should also avoid stretching your skin as you shave because you will also irritate your skin further if you shave too close. When you use a quality razor with sharp blades you don't have to shave too close.
When it comes to using products such as facial wash and moisturizers, you need to choose those that are suitable for your skin. Non-alcohol based after-shave or moisturizers are better because they do not contain anything that may 'sting' or irritate your skin. There are a number of skin care products that are commercially available that you can choose from. You can even ask your dermatologist for recommendations if you really want to be sure of the skin care products that you use.
If you are a frequent traveler, you can prepare a shaving kit that you can take with you wherever you go. That way, you can be on the road and still look good because you have all the shaving and grooming essentials that you need at all times.
This is a sponsored post for The Art of Shaving, however, all the points and views are my own.
Image courtesy of graur razvan ionut at FreeDigitalPhotos.net