Archive for December, 2011
Last month, Gagay's Page Rank and Thanksgiving Giveaway was launched and the first ten participants who submitted their entries get to receive a Page Rank shirt each. Well, guess what ? I won a shirt ! Woot ! Can't wait to wear my Page Rank shirt soon !
Thanks to Gagay and all her sponsors !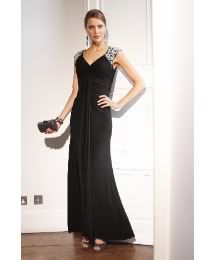 For most people, Christmas is synonymous to giving gifts and attending parties. And since most of them return to their hometowns during the holidays, reunions also happen during this time. The opportunity to see your old friends and classmates after so many years is something that everyone looks forward to.
And since most class reunions are held once every couple of years, I'm sure you want to look your best. You can look classy, simple, glamorous or elegant, depending on how you want to look that night. It is important that you know where to find the right evening wear so that you won't waste time going through stores that do not really offer the one that suits you.
Gray & Osbourn offers a wide range of quality clothes for every occasion. They have stylish clothes from the collections of well-known designers that are sure provide you the look you want to create. Find occasion wear for women at Gray & Osbourn. Browse an exclusive selection today !