Archive for October, 2011
This is my entry to the Techie She Lucky Blogger Weekly Giveaways Week 20. This week's prize is $10 from Swexie of Khakiness.
One of the things I was able to accomplish today was that I was finally able to finish preparing the postcards that I'll be sending out this week. I have always been looking forward to receiving postcards from online friends since I started collecting postcards. I truly appreciate the efforts that they make in sending me postcards. I'm truly lucky to have found sweet and thoughtful friends like them online.
Anyway, here are the postcards I'll be sending out this week: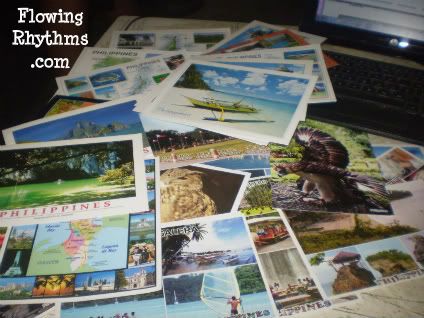 Have a great week, everyone !
There are so many different types of wedding bands out there nowadays. It is hard enough to pick the style you want but now you have to find the best metal for you. In the past you could choose from 14K yellow or platinum. But now there are literally a dozen choices. Gold has the choice of 10k, 14k, 18k in white, yellow and now rose gold. That is just gold then you have platinum and palladium, silver and all the alternative metals. Things have changed a lot, but I must say they have changed for the better. It is really exciting to actually have choices. The choice of the style is very important.
I recently picked up a tungsten carbide wedding band. I have had it a month and it looks so great. I even took it outside and tried to scratch it on the cement. It wouldn't scratch. This is exciting because I work all day with my hands and who knows what a gold or platinum ring would look like after a even a month on my job. I don't think they would hold up well, in fact I know they won't. Several of my co-workers have them and it is fair to say they don't look too good. Beside tungsten carbide rings there are others that are reasonably strong. In fact the new black ceramic rings are more scratch resistant than tungsten. I didn't think that was possible but after a couple weeks of research I found that to be true.